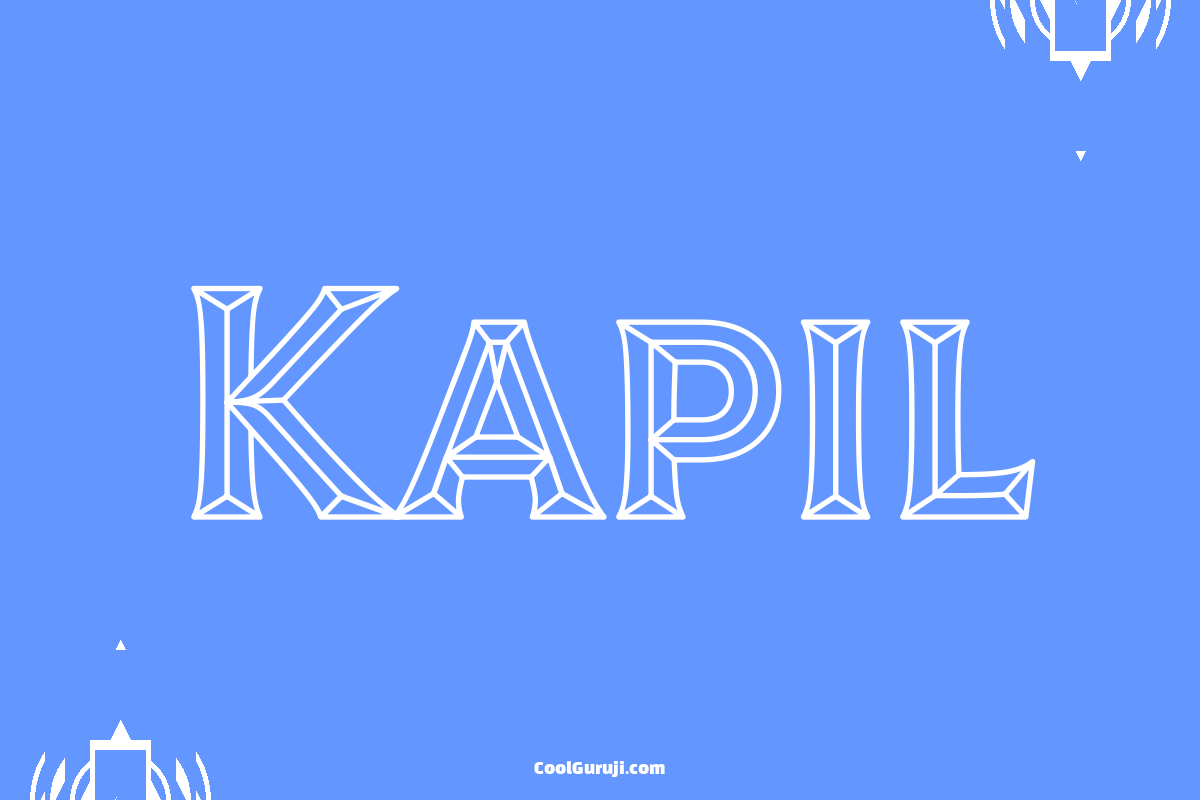 Discover the origin and meaning of the name Kapil, its influence on personality traits, career paths, and numerology details. Learn how to write Kapil in popular Indian languages and explore famous individuals who bear this name.
Name Origin and Meaning of Kapil
Kapil is a captivating name with deep historical and cultural roots. Derived from Sanskrit, it holds a significant place in Indian heritage. The name Kapil is associated with Lord Vishnu's seventh incarnation and is often interpreted as "tawny," "reddish-brown," or "sun-like" in color. It symbolizes warmth, vitality, and radiance.
Writing Kapil in Popular Indian Languages
If you wish to write Kapil in multiple popular Indian languages, here are the variations:
Hindi: कपिल
Bengali: কপিল
Tamil: கபில்
Telugu: కపిల్
Kannada: ಕಪಿಲ್
Malayalam: കപിൽ
Punjabi: ਕਪਿਲ
Gujarati: કપિલ
Marathi: कपिल
Odia: କପିଲ
Characteristics and Personality Traits of Kapil
People named Kapil tend to possess unique characteristics and exhibit a distinct personality. Here are some common traits associated with individuals named Kapil:
Charismatic: Kapils have a natural charm that draws people towards them effortlessly.
Creative: They possess a vibrant imagination and often excel in artistic or innovative pursuits.
Enthusiastic: Kapils approach life with an infectious zest and boundless energy.
Compassionate: They have a kind and empathetic nature, always ready to lend a helping hand.
Optimistic: Kapils tend to maintain a positive outlook, even in challenging situations.
Independent: They possess a strong sense of self and enjoy pursuing their goals autonomously.
Versatile: Kapils are adaptable and versatile individuals who can thrive in various environments.
Intelligent: They have a sharp intellect and a thirst for knowledge, making them excellent learners.
Career and Life Path for Kapil
Individuals named Kapil often embark on diverse career paths due to their wide range of interests and talents. Some professions that align well with Kapil's skills and aspirations include:
Entrepreneurship: Kapils' independent nature and innovative thinking make them well-suited for starting their own businesses.
Creative Arts: Many Kapils excel in fields such as painting, writing, music, acting, or photography, where their artistic abilities shine.
Communication: With their charismatic personality, Kapils often excel in careers such as marketing, public relations, or media.
Teaching: Kapils' compassionate nature and love for learning make them great educators or mentors.
Technology: They have a natural inclination towards technology, making them successful in areas like software development or IT consulting.
Numerology Details for Kapil
In numerology, the name Kapil corresponds to the number 8. Individuals with this number possess qualities of leadership, determination, and material success. The number 8 signifies ambition, power, and the ability to overcome challenges. Kapils with an affinity for the number 8 often achieve great success and find fulfillment in their endeavors.
Variations and Nicknames for Kapil
Kapil allows for variations and nicknames that add a personal touch. Some common variations and nicknames for Kapil include:
Kapila
Kapo
Kaps
Kapu
Kapilendra
Name Influence on Personality
The name Kapil has a significant influence on the personality of those who bear it. It instills qualities of warmth, charisma, creativity, and optimism. Individuals named Kapil often radiate positive energy, inspire others, and exhibit a natural magnetism. Their inherent compassion and independent nature enable them to leave a lasting impact on the people and communities they encounter.
Famous Individuals Bearing the Name Kapil
Several famous individuals bear the name Kapil and have made notable contributions in various fields. Here are a few well-known Kapils:
Kapil Dev: Former Indian cricketer and captain who led the team to victory in the 1983 Cricket World Cup.
Kapil Sharma: Renowned Indian comedian, actor, and television host known for his popular comedy shows.
Kapil Sibal: Indian lawyer, politician, and former Minister of Communications and Information Technology.
Conclusion:
The name Kapil, derived from Sanskrit, holds a rich heritage and signifies warmth, vitality, and radiance. Individuals named Kapil often exhibit charismatic, creative, and compassionate traits. They embark on diverse career paths and excel in fields such as entrepreneurship, creative arts, communication, teaching, and technology. The name Kapil corresponds to the number 8 in numerology, representing leadership, determination, and material success. Famous individuals named Kapil, such as Kapil Dev, Kapil Sharma, and Kapil Sibal, have made significant contributions in their respective fields, showcasing the name's impact.