Discover the origin, meaning, variations, and numerological details of the name Manish. Learn how to write Manish in popular Indian languages and explore its influence on personality. Explore famous individuals with the name Manish and delve into interesting facts about this captivating name.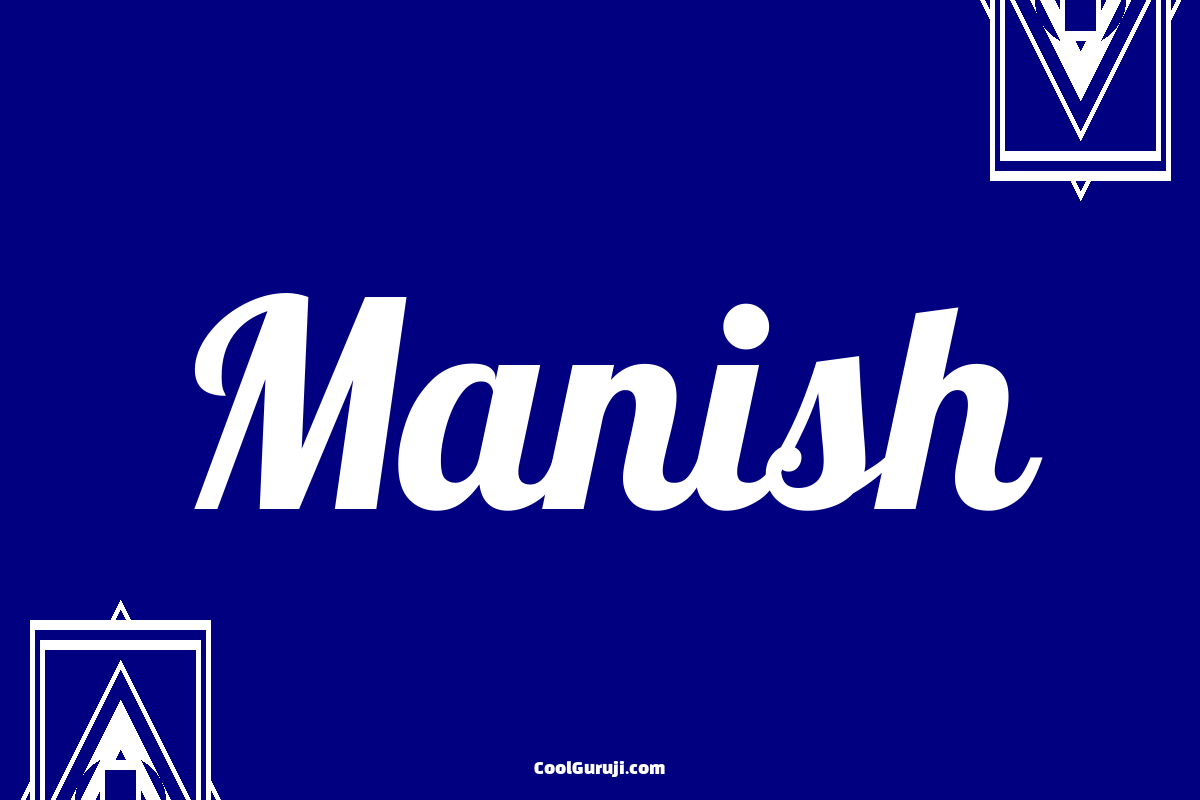 Manish – Origin and Meaning
Manish is a popular and meaningful name of Indian origin. Let's explore the origin and profound meaning behind the name Manish.
Origin of the Name Manish
The name Manish finds its roots in Sanskrit, an ancient language of India. In Sanskrit, "Manish" (मनीष) is derived from the word "manushya," which means "human" or "mankind." It signifies the essence of humanity and reflects the qualities of an enlightened individual.
Meaning of the Name Manish
Manish is often interpreted as "wise," "intellectual," or "thoughtful." The name embodies wisdom, intelligence, and a deep understanding of the world. It represents an individual who possesses profound insights and a contemplative nature.
Writing Manish in Indian Languages
Manish can be written in various Indian languages while preserving its essence and significance. Here's how Manish is written in different Indian scripts:
Manish in Devanagari (Hindi)
मनीष
Manish in Tamil
மணிஷ்
Manish in Bengali
মনীষ
Manish in Telugu
మనీష్
Manish in Kannada
ಮನೀಶ್
Manish Characteristics and Personality Traits
Individuals named Manish are often described as intelligent, insightful, and reflective. They possess a thirst for knowledge and have a natural curiosity about the world. Here are some notable characteristics and personality traits associated with Manish:
Intellectual: Manish individuals have a keen intellect and enjoy engaging in deep conversations.
Analytical: They possess strong analytical skills and excel in problem-solving.
Thoughtful: Manish individuals are introspective and often reflect deeply on various aspects of life.
Inquisitive: They have a natural curiosity and a thirst for knowledge, constantly seeking to expand their understanding.
Wise: Manish individuals tend to exhibit wisdom beyond their years and are often sought after for advice.
Career and Life Path
Manish individuals excel in professions that allow them to apply their intellectual abilities and make a significant impact. They are drawn to careers that involve critical thinking, analysis, and exploration of ideas. Suitable career paths for Manish include:
Science and Research: Manish's inquisitive nature and analytical skills make them well-suited for scientific research and exploration.
Technology: They thrive in careers that involve innovation, problem-solving, and technological advancements.
Academia and Education: Manish individuals often find fulfillment in teaching, sharing knowledge, and guiding others.
Writing and Journalism: Their intellectual prowess and insightful nature make them talented writers, journalists, or authors.
Philosophy and Spirituality: Manish individuals may be drawn to fields that explore existential questions, philosophy, or spiritual practices.
Numerology Details and Variations
Manish possesses a significant numerical value that adds depth to its meaning. According to numerology, the name Manish corresponds to the number 7. Individuals with the number 7 as their destiny number are often introspective, analytical, and possess a deep spiritual inclination.
Variations and Nicknames
Manish has variations and endearing nicknames that further enhance its appeal. Some popular variations and nicknames of Manish include:
Manisha
Manesh
Manu
Manny
Name Influence on Personality
A person's name can subtly influence their personality and life choices. While the impact varies for each individual, the name Manish is associated with wisdom, intelligence, and contemplative nature. It may inspire individuals to pursue careers or engage in activities that involve intellectual pursuits, knowledge sharing, and deep introspection.
Famous Individuals with the Name Manish
Several notable individuals have carried the name Manish and made their mark in various fields. Here are a few famous individuals with the name Manish:
Manish Malhotra: A renowned Indian fashion designer known for his exquisite designs and contributions to the Indian film industry.
Manish Pandey: An accomplished Indian cricketer who has represented the national team in international matches.
Manish Sisodia: A prominent Indian politician and Deputy Chief Minister of Delhi, known for his contributions to education reforms.
Conclusion
Manish is a name that signifies wisdom, intellect, and a deep understanding of the world. With its origins in Sanskrit and its profound meaning as "wise" or "intellectual," Manish carries a sense of contemplation and insight. Individuals named Manish possess analytical skills, intellectual curiosity, and a thoughtful nature that empowers them to excel in various professions. From its variations and numerological details to the influence it has on personality, Manish remains a captivating name with a rich heritage.