Discover the origin, meaning, variations, and numerological details of the name Jiya. Learn how to write Jiya in popular Indian languages and explore its influence on personality. Explore famous individuals with the name Jiya and delve into interesting facts about this captivating name.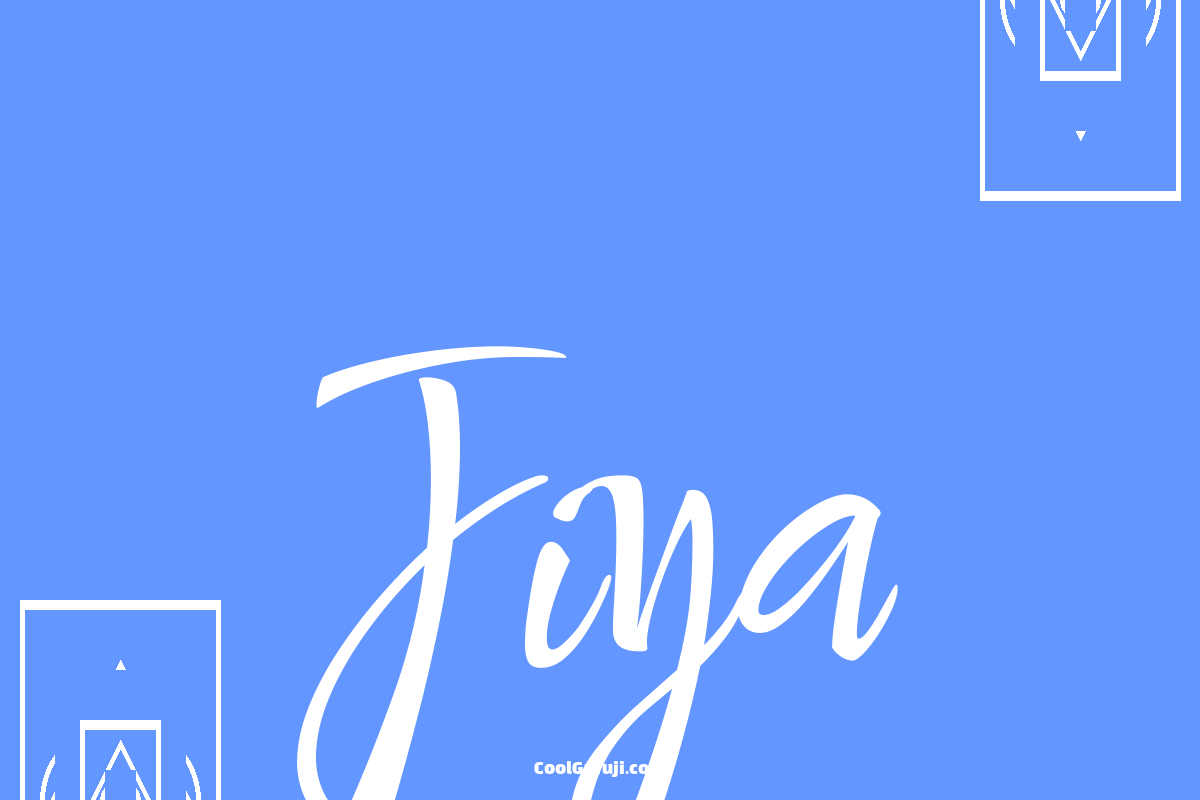 Jiya – Origin and Meaning
Jiya is a beautiful and melodic name of Indian origin. It holds deep significance and carries a captivating meaning. Let's delve into the origin and meaning of the name Jiya.
Origin of the Name Jiya
The name Jiya finds its roots in Sanskrit, an ancient language of India. In Sanskrit, "Jiya" (जिया) means "soul" or "heart." It embodies the essence of an individual's innermost being and symbolizes the core of one's emotions.
Meaning of the Name Jiya
Jiya is often interpreted as "sweetheart," "beloved," or "darling" in various Indian languages. The name signifies affection, love, and tenderness, reflecting the emotional depth and warmth of those who bear it.
Writing Jiya in Indian Languages
Jiya can be written in several popular Indian languages, preserving its essence and charm. Here's how Jiya is written in different Indian scripts:
Jiya in Devanagari (Hindi)
जिया
Jiya in Tamil
ஜியா
Jiya in Bengali
জিয়া
Jiya in Telugu
జియా
Jiya in Kannada
ಜಿಯಾ
Jiya Characteristics and Personality Traits
Individuals named Jiya are often described as compassionate, nurturing, and intuitive. They possess deep emotional intelligence and are highly empathetic towards others. Here are some notable characteristics and personality traits associated with Jiya:
Warm-hearted: Jiya individuals are known for their kindness and affectionate nature.
Sensitive: They have a heightened sensitivity and are attuned to the emotions of others.
Intuitive: Jiya individuals possess a strong sense of intuition and can often perceive things beyond the surface.
Creative: They have a natural inclination towards artistic expression and enjoy exploring various creative outlets.
Adaptable: Jiya individuals adapt well to new situations and can thrive in different environments.
Career and Life Path for Jiya Name
Jiya individuals excel in professions that allow them to utilize their emotional intelligence and compassion. They are drawn to careers where they can make a positive impact on others' lives. Suitable career paths for Jiya include:
Counseling/Psychology: Jiya's empathetic nature and intuitive abilities make them well-suited for counseling and psychology professions.
Social Work: They thrive in roles that involve helping and advocating for others, making social work an ideal career choice.
Art and Design: Jiya's creative abilities make them talented artists, designers, or any profession that involves aesthetic expression.
Healing and Wellness: Careers in holistic healing, alternative medicine, or wellness coaching align well with Jiya's nurturing and compassionate nature.
Numerology Details and Variations
Jiya possesses a significant numerical value that adds depth to its meaning. According to numerology, the name Jiya corresponds to the number 9. Individuals with the number 9 as their destiny number are often compassionate, selfless, and possess a strong sense of justice.
Variations and Nicknames
Jiya has several variations and endearing nicknames that further enhance its charm. Some popular variations and nicknames of Jiya include:
Name Influence on Personality
A person's name can have a subtle influence on their personality and life choices. While the impact varies for each individual, the name Jiya is associated with nurturing qualities, emotional depth, and a compassionate outlook. It may inspire individuals to pursue careers or engage in activities that promote kindness, empathy, and creativity.
Famous Individuals with the Name Jiya
Several notable individuals have carried the name Jiya and made a mark in their respective fields. Here are a few famous individuals with the name Jiya:
Jiya Chauhan: A talented Bollywood playback singer known for her soulful voice.
Jiya Khare: An accomplished Indian classical dancer who has received accolades for her performances.
Jiya Malik: A young and talented Indian chess player who has achieved remarkable success at a young age.
Conclusion
Jiya is a name that emanates warmth, compassion, and emotional depth. Its origin in Sanskrit and its meaning as "soul" or "heart" add a touch of profound significance to this beautiful name. Individuals named Jiya possess nurturing qualities, intuitive abilities, and creative inclinations, making them well-suited for careers that involve helping and connecting with others. From its variations and numerological details to the influence it has on personality, Jiya continues to be a name of beauty and substance.