Discover the origin, meaning, and cultural significance of the name Isha in multiple Indian languages. Uncover its numerological aspects, variations, famous individuals, and its influence on personality traits and life paths.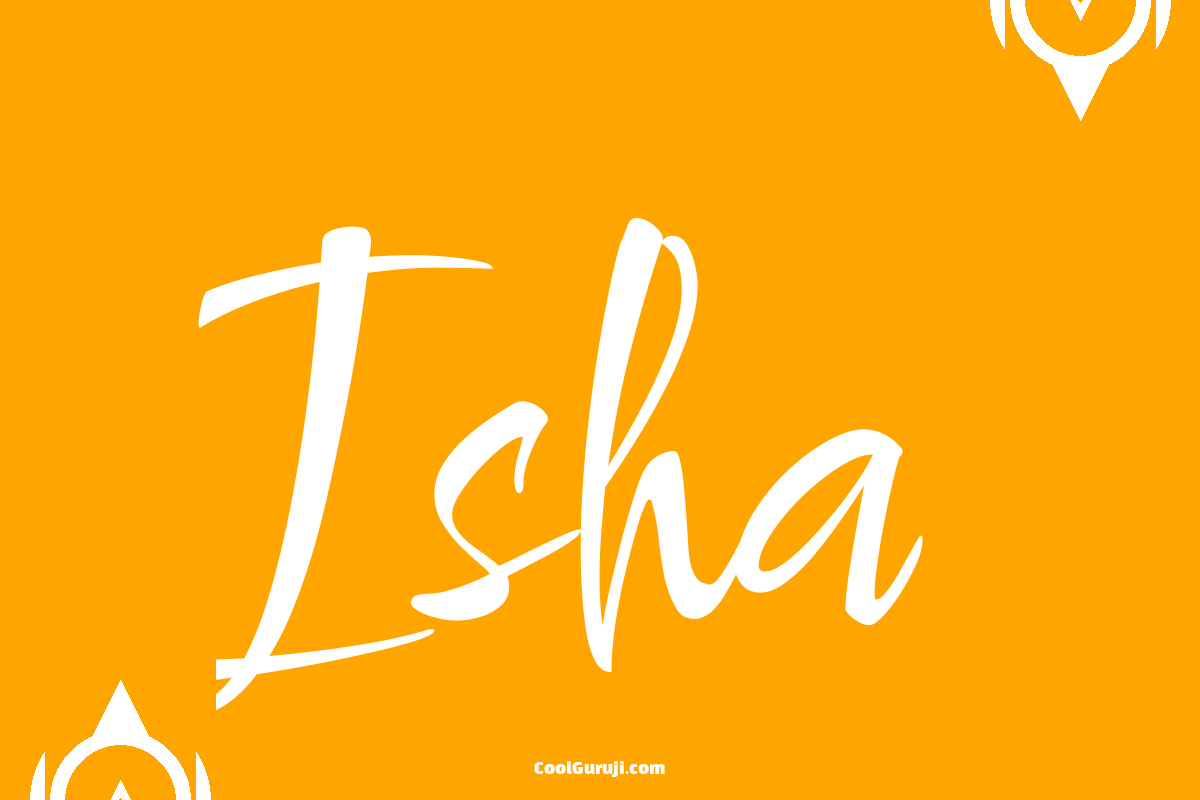 Isha Name Origin and Meaning
The name Isha has roots in various cultures and holds diverse meanings across different regions. In Sanskrit, Isha means "the ruler" or "goddess." It is derived from the word "Ish," which signifies power, strength, and lordship. In Hebrew, Isha translates to "woman" or "wife." These different origins contribute to the rich cultural tapestry surrounding the name Isha.
Writing Isha in Popular Indian Languages
The name Isha can be written in various popular Indian languages as follows:
Hindi: ईशा
Bengali: ঈশা
Tamil: ஈஷா
Telugu: ఈశా
Kannada: ಈಶಾ
Malayalam: ഈശ
Isha Name Characteristics and Personality Traits
Individuals named Isha often exhibit a combination of captivating traits. They tend to be charismatic, confident and possess natural leadership qualities. Isha is known for being intelligent, creative, and having a strong sense of determination. They have an innate ability to inspire and motivate others, making them excellent communicators and team players.
Isha Name Career and Life Path
People named Isha are inclined towards careers that allow them to express their creativity and leadership skills. They excel in fields such as business, entrepreneurship, management, marketing, media, and communication. Their natural charisma and ability to influence others often lead them to success in leadership roles.
In terms of life path, individuals named Isha are driven by their ambitions and have a clear vision of their goals. They possess the courage and perseverance to overcome challenges, enabling them to achieve their dreams.
Numerology and Name Isha
Numerologically, the name Isha corresponds to the number 9. The number 9 symbolizes humanitarianism, selflessness, and spiritual wisdom. People with this name are often compassionate, caring, and dedicated to making a positive difference in the world. They possess a strong sense of justice and are driven by a desire to bring about positive change.
Variations and Nicknames
Variations of the name Isha include Ishika, Ishita, Ishaani, and Ishwari. These variations often maintain the core essence and meaning of the original name while offering a slightly different flavor. Nicknames for Isha can include Ishu, Ishi, and Ishaan, adding a touch of familiarity and endearment.
Name Influence on Personality
The name Isha has a significant influence on an individual's personality. It instills qualities of strength, leadership, and creative expression. People named Isha tend to possess strong communication skills, an assertive nature, and a natural ability to inspire others. The name contributes to their magnetic presence and their inclination to make a positive impact in various aspects of life.
Famous Individuals with the Name Isha
The name Isha has graced several notable individuals across different fields:
Isha Ambani: Indian businesswoman and daughter of industrialist Mukesh Ambani.
Isha Koppikar: Bollywood actress and model known for her roles in Hindi and regional films.
Isha Sesay: British journalist and news anchor, recognized for her work on CNN.
Interesting Facts
The name Isha is often associated with spirituality and divine femininity.
In Hinduism, Isha is one of the names of the goddess Parvati, representing her aspect as the supreme ruler.
Isha is a popular name choice for baby girls in India, symbolizing strength and empowerment.
In conclusion, the name Isha holds a diverse cultural heritage and encompasses powerful meanings across various languages. Individuals with this name possess exceptional qualities, from leadership skills to creative expression, which paves their path to success. The name Isha's influence on personality, numerological aspects, and association with notable individuals further adds to its allure and significance.