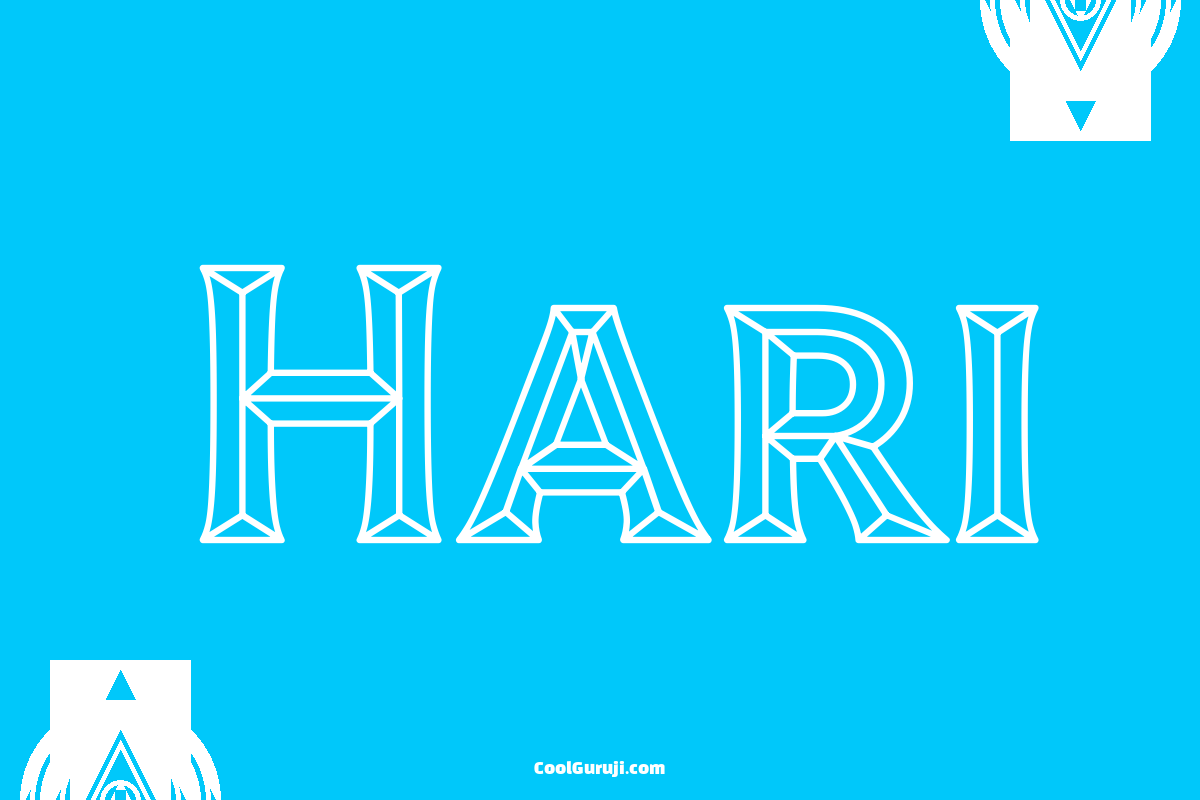 Discover the origin and meaning of the name Hari, its variations in popular Indian languages, numerology details, personality traits, and career prospects. Explore the influence of the name Hari on one's personality and learn about famous individuals who bear this name.
Hari – Name Origin and Meaning
Hari is a powerful and significant name rooted in Indian culture. Its origin can be traced back to Sanskrit, where it means "the one who removes darkness" or "the one who brings light." Hari is often associated with deities like Lord Vishnu and Lord Krishna, symbolizing divinity, purity, and enlightenment.
Writing Hari in Popular Indian Languages
Hindi: हरि
Bengali: হরি
Tamil: ஹரி
Telugu: హరి
Kannada: ಹರಿ
Malayalam: ഹരി
Gujarati: હરિ
Marathi: हरि
Punjabi: ਹਰਿ
Urdu: ہری
Hari – Characteristics and Personality Traits
Individuals named Hari possess distinctive characteristics that shape their personality. They are often known for:
Compassion: Hari individuals demonstrate deep empathy and compassion towards others.
Spirituality: They have a strong inclination towards spirituality and seek inner growth and enlightenment.
Wisdom: Hari individuals possess wisdom beyond their years and often offer insightful perspectives.
Creativity: They have a creative streak, finding inspiration in art, music, or other expressive outlets.
Harmony: Hari individuals strive for harmony and balance in their relationships and surroundings.
Optimism: They have a positive outlook on life, radiating joy and optimism.
Career and Life Path for Hari
Hari individuals excel in careers that align with their spiritual and creative nature. Suitable career paths for Hari individuals include:
Spiritual or religious leadership
Counseling or therapy
Writing or journalism
Teaching or academia
Music or performing arts
Healing or alternative therapies
Social work or humanitarian endeavors
Hari individuals find fulfillment in professions that allow them to make a positive impact and inspire others.
Numerology Details
According to numerology, the name Hari corresponds to the number 1. Individuals associated with this number are known for their leadership qualities, independence, and ambition. They are innovative, and determined, and strive for success in their endeavors.
Variations and Nicknames
Variations and nicknames for the name Hari include:
Harish
Harinder
Harikrishna
Hariprasad
Harikesh
Name Influence on Personality
The name Hari holds a significant influence on an individual's personality. It reflects their innate qualities of light, purity, and divinity. People with this name often possess a deep spiritual connection, radiating warmth and positivity. The name Hari inspires a sense of purpose and encourages individuals to spread love and compassion.
Famous Individuals with the Name Hari
The name Hari has been carried by several notable individuals, leaving their mark in various fields. Some famous Hari individuals include:
Hari Prasad Chaurasia: An internationally renowned Indian flutist and composer.
Hariharan: A prominent Indian playback singer known for his soulful voice.
These individuals have achieved significant success in their respective fields, highlighting the impact and influence associated with the name Hari.
In addition to the mentioned details, it's worth noting that the name Hari is often used as a divine name or epithet for Lord Vishnu and Lord Krishna, signifying their divine attributes and qualities.
By exploring the name's origin, meaning, personality traits, career prospects, numerology details, variations, and famous individuals, we unravel the significance and depth of the name Hari in Indian culture and beyond.