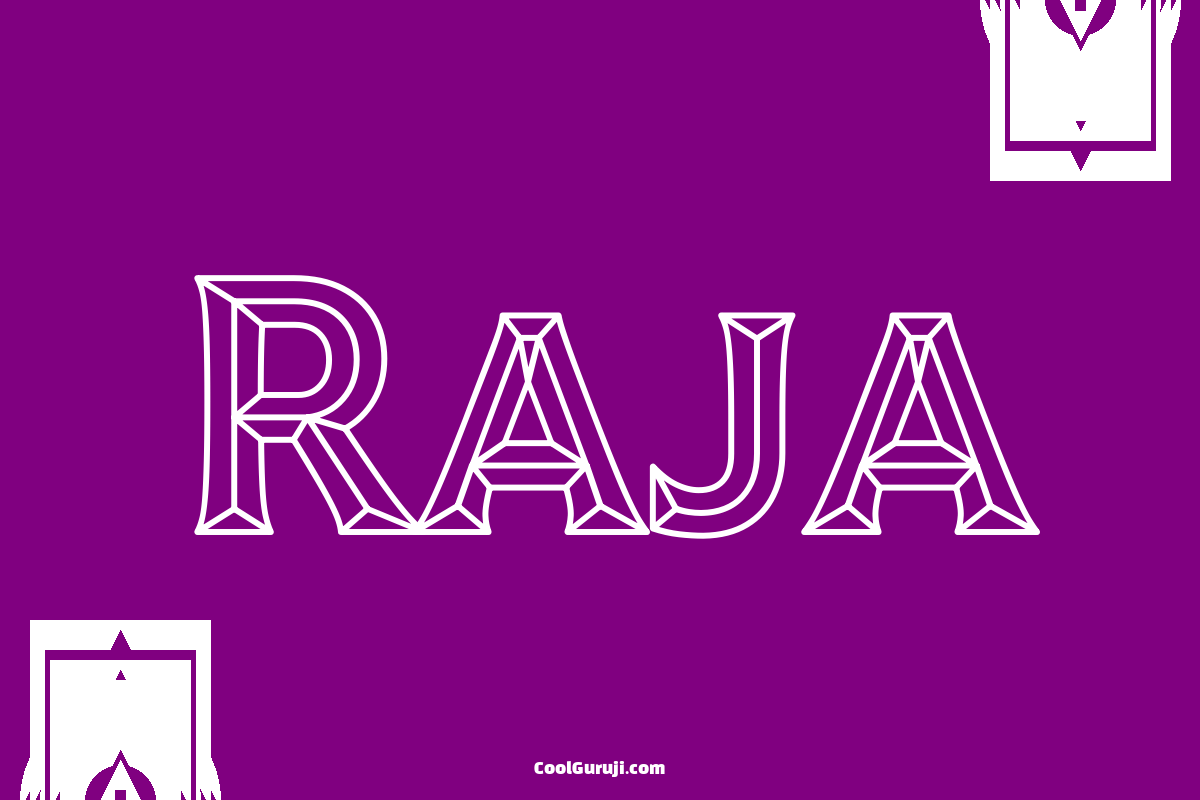 Uncover the rich heritage and significance of the name Raja, its diverse meanings, variations in popular Indian languages, numerology details, and the impact it has on personality traits. Explore famous individuals who bear the name Raja and their remarkable achievements.
Name Origin and Meaning of Raja
The name Raja has its roots in various cultures, including Indian and Arabic. In Sanskrit, "Raja" translates to "king" or "prince." It symbolizes leadership, authority, and nobility. In Arabic, Raja means "hope" or "desire." Both interpretations convey strength, ambition, and a sense of purpose.
Writing Raja in Multiple Popular Indian Languages
Here's how the name Raja is written in popular Indian languages:
Hindi: राजा
Bengali: রাজা
Tamil: ராஜா
Telugu: రాజా
Kannada: ರಾಜ
Malayalam: രാജ
Raja's Characteristics and Personality Traits
Individuals with the name Raja often exhibit the following characteristics and personality traits:
Leadership: Raja's possesses innate leadership qualities and tends to take charge in various situations.
Confidence: They exude confidence and radiate a strong sense of self-assurance.
Determination: Raja's are highly determined individuals who work persistently to achieve their goals.
Charismatic: They have a natural charm and charisma that attracts others to them.
Ambition: Raja's are ambitious individuals with a strong drive to succeed and make a difference.
Assertiveness: They are assertive in expressing their opinions and standing up for themselves and others.
Career or Life Path of Raja
Raja's career path often aligns with positions that allow them to showcase their leadership abilities. They excel in professions such as:
Corporate management
Politics and government
Entrepreneurship
Law
Sales and marketing
Media and entertainment
In their life path, Raja's strive to leave a lasting impact and bring positive change to their communities. They often pursue endeavors that allow them to lead and influence others.
Numerology Details of Raja
According to numerology, the name Raja corresponds to the number 1. Individuals with this number possess traits such as independence, creativity, and a pioneering spirit. Number 1 signifies leadership, innovation, and the ability to take risks. It aligns with Raja's natural inclination towards success and achievement.
Variations and Nicknames
Variations and nicknames associated with the name Raja include:
Raj
Rajan
Rajesh
Rajendra
Rajiv
These variations maintain the essence of the name Raja while offering unique alternatives.
Name Influence on Personality
The name Raja holds a significant influence on an individual's personality. It embodies qualities of leadership, confidence, and ambition, shaping their character and approach to life. The name Raja inspires individuals to embrace their innate power, exhibit strong leadership, and strive for greatness.
Famous Individuals with the Name Raja
Throughout history, numerous notable individuals have borne the name Raja, leaving a lasting impact in their respective fields. Some famous individuals with the name Raja include:
Raja Ravi Varma – Celebrated Indian painter
Raja Ram Mohan Roy – Social reformer and founder of the Brahmo Samaj movement
Raja Rao – Indian writer and philosopher
Raja Petra Kamarudin – Malaysian political blogger and activist
These individuals have achieved greatness and contributed significantly to their areas of expertise, showcasing the strength and influence associated with the name Raja.
By delving into the rich history and influences behind the name Raja, one can appreciate its profound meaning and the remarkable individuals who bear it.