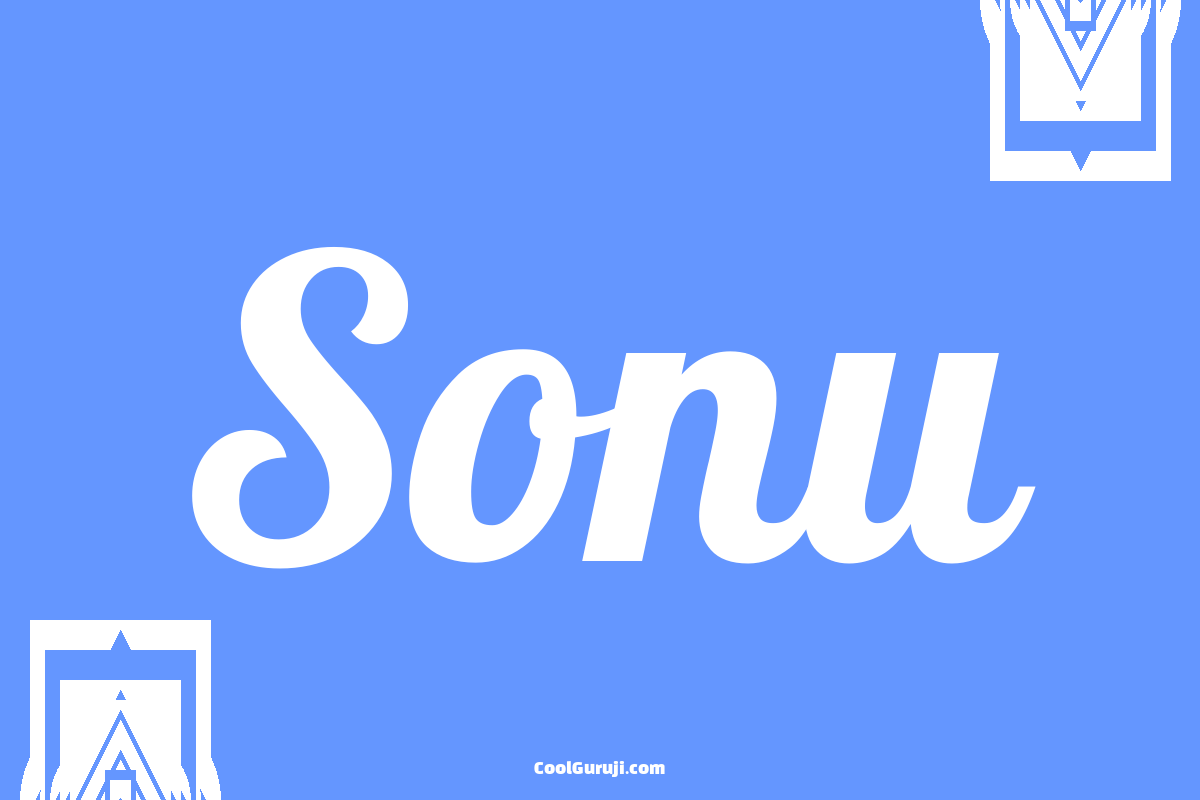 The Name Sonu: Origin, Meaning, Characteristics, and Famous Individuals
Discover the origin, meaning, characteristics, and famous individuals associated with the name Sonu. Learn how to write Sonu in various Indian languages and explore its impact on personality and career.
Name Origin and Meaning of Sonu
The name Sonu is of Indian origin and is commonly used as a unisex name. It has its roots in various languages such as Hindi, Punjabi, and Bengali. Sonu is derived from the Sanskrit word "Sona," which means "gold" or "precious." The name signifies someone who is valuable, cherished, or beloved.
Writing Sonu in Indian Languages
Sonu can be written in multiple popular Indian languages as follows:
Hindi: सोनू
Punjabi: ਸੋਨੂ
Bengali: সোনু
Characteristics and Personality Traits of Sonu
Individuals named Sonu often possess the following characteristics and personality traits:
Creative: Sonu individuals tend to have a creative and imaginative nature. They enjoy expressing themselves through various forms of art and are often drawn to artistic pursuits.
Social: Sonu individuals have a friendly and sociable disposition. They possess excellent communication skills and are known for their ability to connect with others easily.
Compassionate: Sonu individuals are compassionate and empathetic. They have a natural inclination to help others and often find fulfillment in supporting and caring for those around them.
Determined: Sonu individuals are driven and determined. They set goals for themselves and work persistently to achieve them. They exhibit strong willpower and are not easily discouraged.
Adaptable: Sonu individuals are adaptable and flexible in different situations. They can quickly adjust to changing circumstances and thrive in diverse environments.
Career and Life Path for Sonu
The career or life path for Sonu individuals can vary depending on their interests and talents. However, some common areas where they excel include:
Creative Arts: Sonu individuals often find success in creative fields such as music, painting, writing, or acting. Their artistic abilities and imaginative nature allow them to make significant contributions in these areas.
Social Work: Due to their compassionate nature, Sonu individuals may be drawn to professions in social work, counseling, or community service. They have a strong desire to make a positive impact on the lives of others.
Communication and Media: With their excellent communication skills, Sonu individuals may thrive in careers that involve public speaking, journalism, broadcasting, or marketing. They have a natural ability to connect with people and convey messages effectively.
H2: Numerology Details for Sonu
According to numerology, the name Sonu corresponds to the number 9. Individuals with this number are known for their humanitarian nature, selflessness, and strong leadership qualities. They possess a deep desire to bring about positive changes in the world and are often driven by a sense of purpose.
Variations and Nicknames for Sonu
Some variations and nicknames for the name Sonu include:
Soni
Sonal
Soniya
Sonali
Sonalika
Name Influence on Personality
The name Sonu can have a subtle influence on an individual's personality. It reflects qualities such as creativity, compassion, determination, and adaptability. However, it is essential to remember that a person's personality is shaped by various factors, including upbringing, experiences, and personal choices.
Famous Individuals Named Sonu
Some famous individuals named Sonu include:
Sonu Nigam: Renowned Indian playback singer and music composer.
Sonu Sood: Indian actor and philanthropist known for his contributions during the COVID-19 pandemic.
Sonu Walia: Indian actress and beauty queen who won the Miss India pageant in 1985.